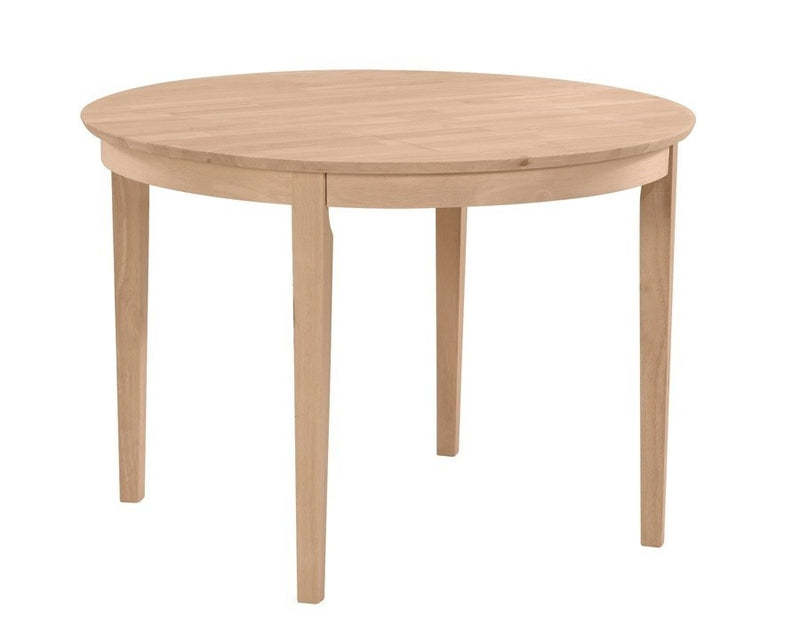 [42 Inch] Contemporary Solid Dining Table
Contemporary Solid Top Table
Please inquire for current availability.
Whitewood Industries
Give us a call at (860) 449-9445 or come see us at the store; we are happy to help.
We deliver anywhere in Connecticut on a charge basis. For delivery in MA, RI or NY call us at (860) 449-9445 for details.
This item is discontinued.  If it becomes available again we will update this page, or you can provide your email address and we will notify you.
Color: Unfinished
Wood: Parawood