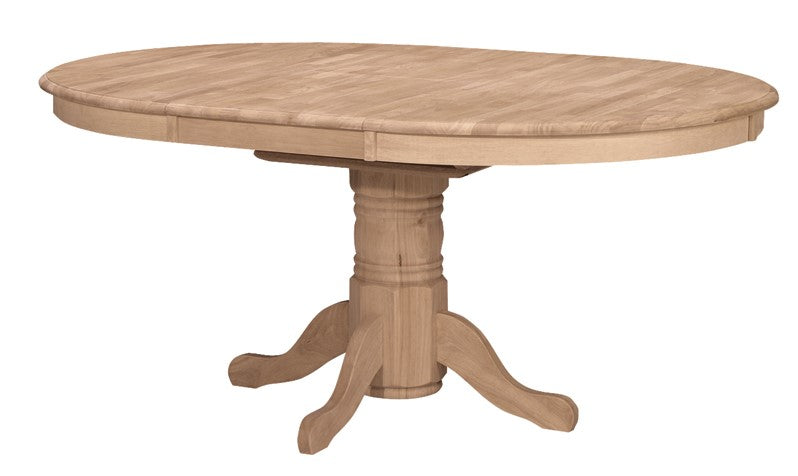 [48x48-66 Inch] Butterfly Dining Table
Combine the T-4848XBT top with any pedestal shown for one price

Made completely from solid, sustainable, eco-friendly hardwood

Super-smooth table opening & butterfly leaf mechanism

Levelers on each foot to ensure steadiness on any flooring surface

Scroll down to select your pedestal options and build the perfect create-a-table
Give us a call at (860) 449-9445 or come see us at the store; we are happy to help.
We deliver anywhere in Connecticut on a charge basis. For delivery in MA, RI or NY call us at (860) 449-9445 for details.
Combine the T-4848XBT top with any pedestal shown for one price

Made completely from solid, sustainable, eco-friendly hardwood

Super-smooth table opening & butterfly leaf mechanism

Levelers on each foot to ensure steadiness on any flooring surface

Scroll down to select your pedestal options and build the perfect create-a-table
Glide System: Full Extension Cable and Bearing
Height: 30"
Length: 48-66"
Width: 48"
Wood: Parawood