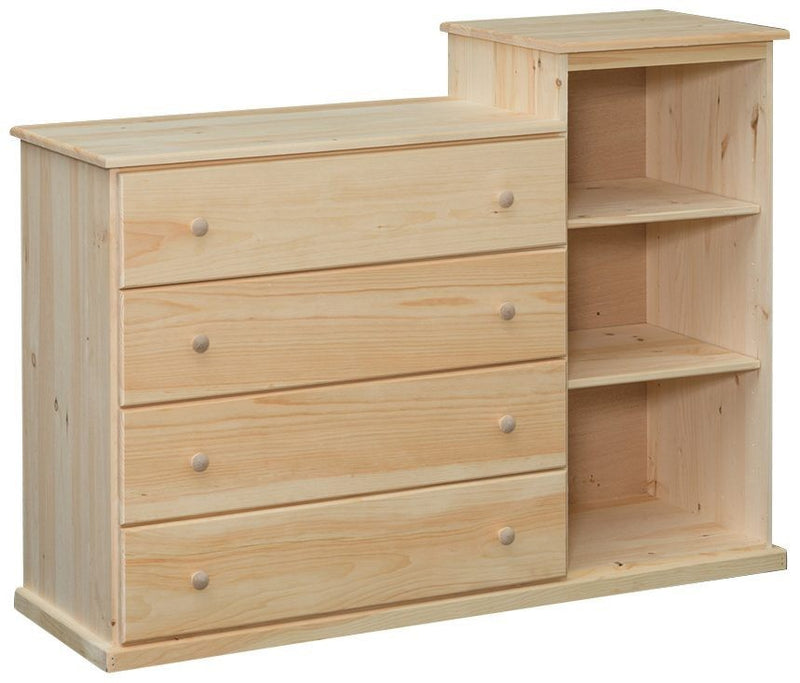 [56 Inch] Jakob Combo Chest
This line of Amish bedroom furniture typifies the simple, plain lines of their craft. Named after Jakob Amman, the namesake of the Amish movement in 17th century Switzerland.
Please inquire for current availability.
Fighting Creek
Give us a call at (860) 449-9445 or come see us at the store; we are happy to help.
We deliver anywhere in Connecticut on a charge basis. For delivery in MA, RI or NY call us at (860) 449-9445 for details.
This line of Amish bedroom furniture typifies the simple, plain lines of their craft. Named after Jakob Amman, the namesake of the Amish movement in 17th century Switzerland. Depth: 19"
Dovetails: Yes
Glide System: Full Extension Optional
Height: 42"
Made in the USA: Yes
Width: 56